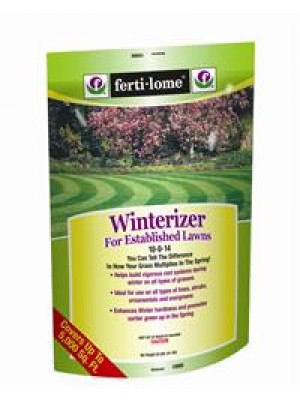 The Most Important Feeding Of The Year!
Winterizer fertilizer contains a higher amount of potassium. This encourages root growth, disease resistance and wintering ability. Your lawn roots will keep growing all winter. Your lawn will be healthier and stronger. Expect an early green up in the spring.
Mulching mower or rake your leaves before applying. Apply before rain or water in well. Cut your grass short before winter to reduce the risk of snow mold and other disease. When you are finished for the season run the gas out of your mower. Bring your mower in for a tune up to avoid the spring rush. Is your snowblower ready to start?